MTV celebrates the Asli Roadie spirit of Mumbai Police
Provides them with 1,000 high-quality raincoats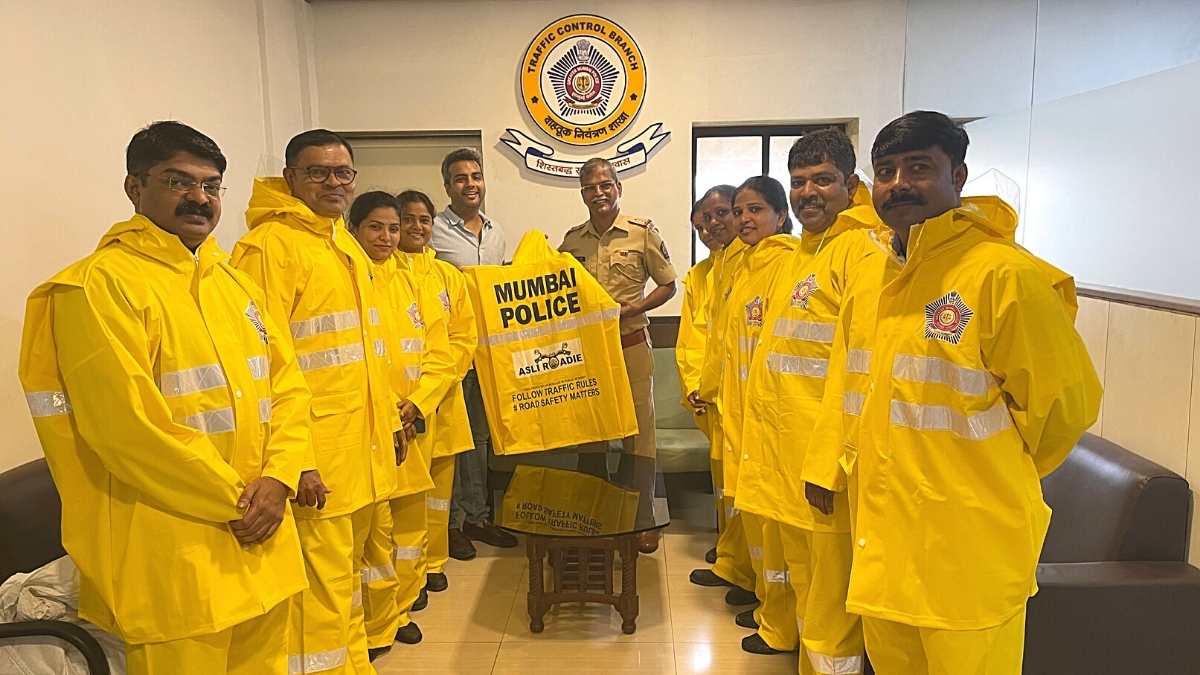 Honoring the lifeline of Mumbai, India's leading youth entertainment channel MTV which is a part of Viacom18's Youth, Music, and English Entertainment (YME) cluster, donated 1000 raincoats to the Mumbai Police on the anvil of monsoons. The initiative recognizes the spirit of 'Asli Roadie', personified by the Mumbai Police while keeping the City of Dreams unencumbered by challenges, including those of the rainy season. As MTV Roadies Journey in South Africa, India's biggest genre-defining adventure reality show nears its grand conclusion, the brand celebrated the quintessential Roadie code of indomitable resolve, pluck and fellowship demonstrated by the Mumbai Police in safeguarding its citizens.
Anshul Ailawadi, Viacom18's Youth, Music, and English Entertainment Head, who presented Mumbai Police with the raincoats, said, "An Asli Roadie is not just defined by adventure, but also a spirit of compassion and camaraderie to take everyone along on the journey. This is embodied by Mumbai Police every day. As they brave the monsoons yet again, this is our token of gratitude for their ceaseless commitment towards keeping the city safe."
Sonu Sood, superstar, philanthropist, and Host of 'MTV Roadies – Journey in South Africa', said, "I have the utmost respect for our Mumbai Police and thank them for their extraordinary hard work, which makes our ordinary lives safe. This contribution of thousand raincoats from MTV Roadies is our way of saluting them and further equipping them for their duties."
The high-quality protective raincoats provided by MTV and created by Yashlok Welfare Foundation, are created by made by marginalized sections of society such as the unemployed youth, women, rural population, and differently-abled individuals. The production of these reflective jackets for the Mumbai Police also offers a sustainable mode of employment to this community. Made from recycled plastic, the raincoats are also eco-friendly.
The latest power-packed season of the show, Infinix Smartphones MTV Roadies Journey in South Africa, co-powered by CoinSwitch, Paree Sanitary Pads, Leverage Edu, and Lakmé Sun Expert is all set to pit the best of the best in its thrilling Grand Finale on Sunday, July 10, at 7 PM only on MTV.